Contact Us
We specialise in the creation of bespoke, top of the line machinery and industrial grade products in the micro movement domain. Our team of seasoned professionals is adept at designing and developing custom solutions that meet your exacting standards. With our cutting-edge expertise in the field of design and development, we are committed to delivering exceptional products and services that surpass your expectations. Let us join forces and construct a brighter future, one exceptional machine at a time.
Your-Idea
We-Develop
We Design
We-Deliver
CASE STUDIES
An industrial grade 3D printer with a massive build volume of 0.5m x 0.5m x 0.55m whose mechanical structure, and electronic hardware are designed and developed in-house. All major 3D printing demands are met by this machine which is dedicated to providing 3D printing services to our customers. The major design and fabrication challenges faced were with the alignment and stresses on the guide rails into the square section metal frame which we countered with precision fabrication and design techniques.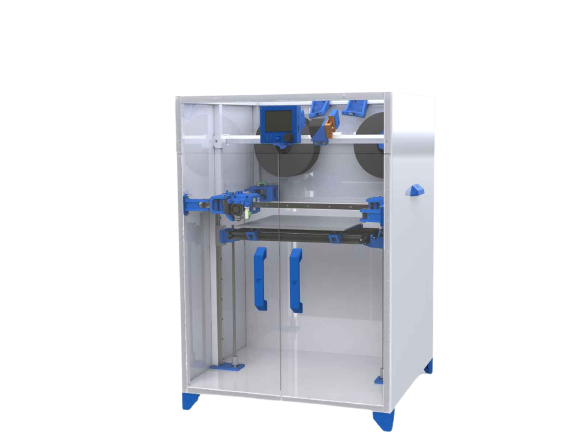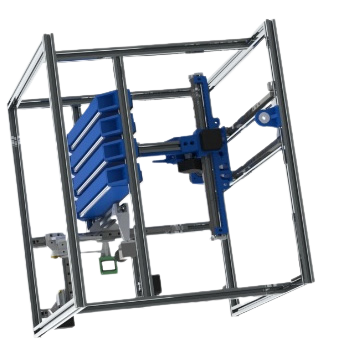 A Whole slide imaging system having a 6-axis motor-driven system with under 10 microns precision capable of digitally scanning 400 plus pathology slides automatically is being developed and will have the capacity to substitute imported machines. We are experimenting with advanced feedback technologies that help us reach under 10 microns of accuracy.